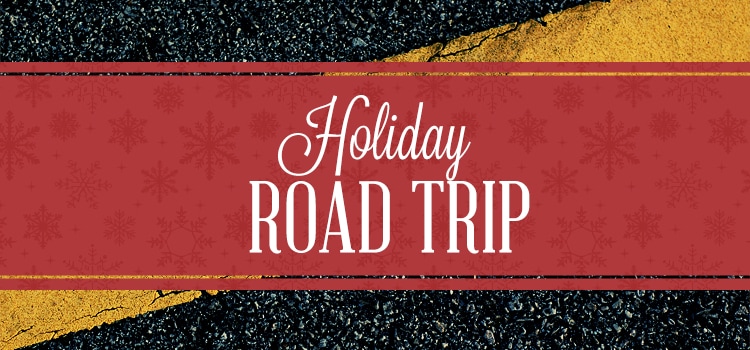 It's the holiday season, which means many of us are hitting the road to make our way out to spend time with family and friends. One thing is for sure though. No matter where you're headed, we want you to arrive safely.
Key in getting to where you need to go is making sure that your vehicle has been properly maintained. Make sure to have your tires inspected and your oil changed

before taking a long drive.

Keep valuables in the trunk or in a covered storage area. Thieves know that people are traveling with extremely valuable presents, so making sure that those items are hidden gives them less of an incentive to break into your car.
Know how to contact roadside assistance. You never want to have to contact roadside assistance, but when you need them, let me tell you what a comfort it is to know they are on their way. Being prepared by having that contact information in your phone will be key just in case an incident on the road actually does occur.
Make sure your cell phone is charged. It's so easy to make sure you have a semi-full battery these days. With portable batteries, as well as car chargers easy to purchase, (most gas stations carry both), there is no reason why your phone should be close to empty in the case of an emergency.
Speaking of emergencies, make sure you have a roadside kit in your vehicle with you. Having things like jumper cables, a flashlight, a pocket knife, rope, and a first aid kit can be incredibly helpful. You may also want to make sure you have snacks like granola bars, as well as bottles of water, just in case. In addition, if you'll be traveling somewhere where there's ice and snow, make sure you have blankets and kitty litter. (It helps if you get stuck in a patch of ice.)
With a little prep, you can leave the road-trip stress at home and enjoy your holiday with family and friends.