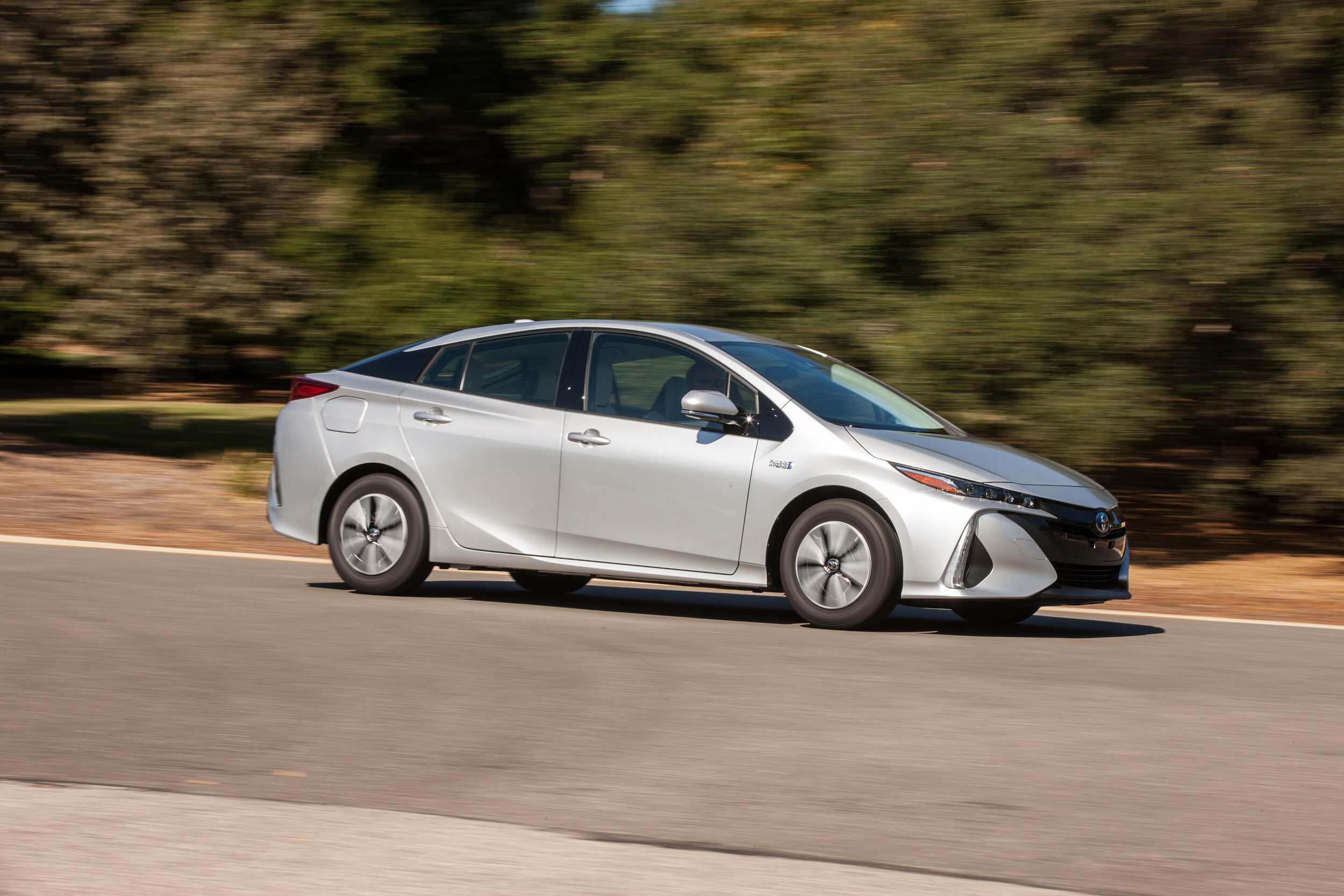 April is Earth Month, which means it is time to celebrate all things green. So, we are proud to announce that Toyota the Toyota Prius Prime was recently declared the World Green Car for 2017 at this year's New York International Auto Show!
Chosen from a list of twelve new vehicles that debuted all over the world this year, the Prius Prime won the illustrious prize. Categories taken into consideration for the winner of this award included tailpipe emissions, fuel consumption, and use of a major advanced power plant technology (beyond engine componentry) that is aimed specifically at increasing the vehicle's environmental responsibility. The vehicles were selected and voted on by an international jury comprised of 75 top-level automotive journalists from 23 different countries from all around the world.
According to Group Vice President and General Manager of the Toyota division Jack Hollis, "It is a great honor to see the Prius Prime named World Green Car. For global automakers like Toyota, this award is a testament to our focus on developing products that both stir the emotions and meet the mobility needs of our customers in all corners of the world."
Toyota is no stranger to the World Car Awards program. Last year, the Toyota Mirai took the same award. Back in 2010, the Toyota Prius earned a "Top Three in the World" spot for the World Green Car and overall World Car of the Year. Toyota has also won for the Toyota GT86, which was a "Top Three in the World" finalist back in 2013, the Toyota iQ which was also a "Top Three in the World" finalist in 2009, and finally the Toyota Harrier Hybrid for 2006 World Green Car.
Want to learn more about the Toyota Prius Prime? Contact Courtesy Toyota of Brandon for further details today!