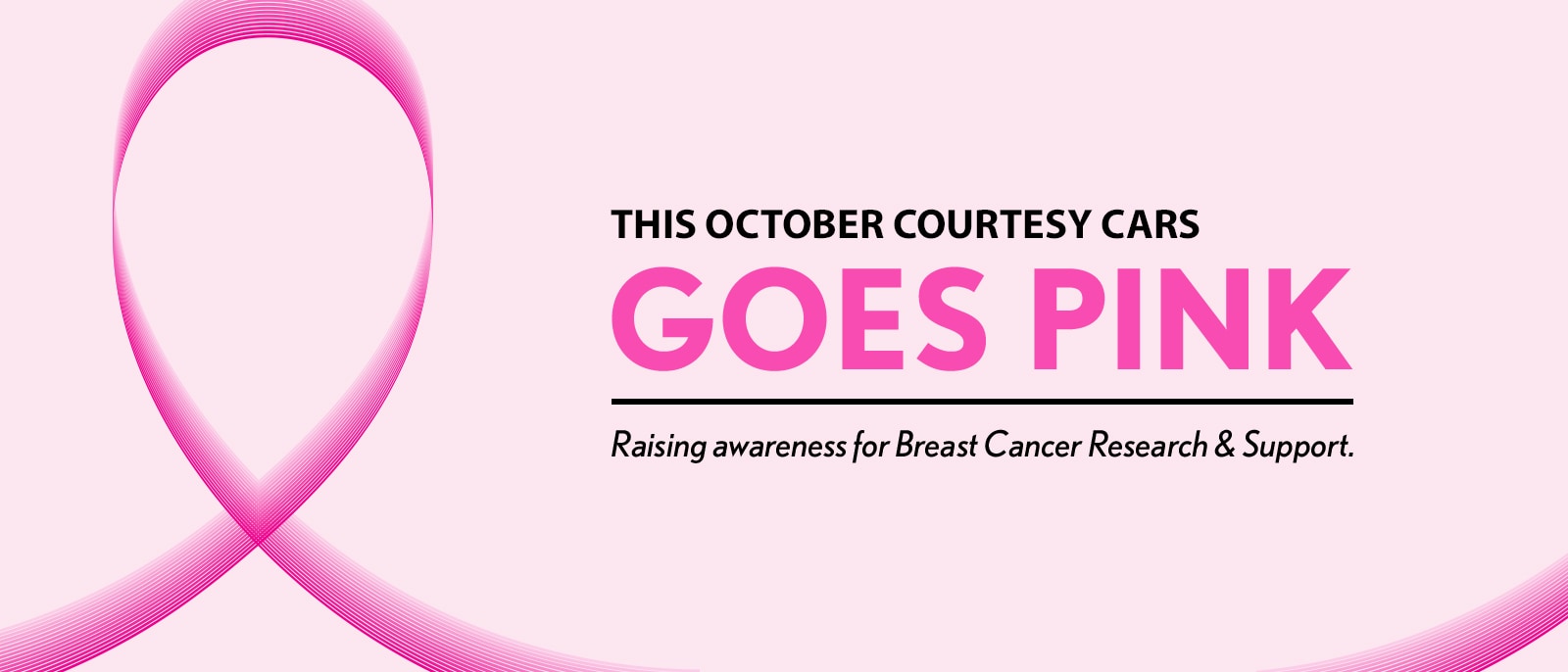 With it being October, it's Breast Cancer Awareness month. To help raise awareness for breast cancer research and support, Courtesy Toyota of Brandon is going pink.
Breast cancer is the most common type of cancer among American women, right behind skin cancer. Due to its vast reach breast cancer is something that affects each and every one of our lives in various ways as entire families are affected by this disease.
While great strides are being made, the numbers of those diagnosed with breast cancer are still high. One in eight women will be diagnosed in her lifetime. While, most of the time, breast cancer is found in women who are 50 years old or older, breast cancer can also affect younger women. About 10% of all new cases of breast cancer in the United States are found in women younger than 45.
We know that to help fight this disease, education and early detection are key. Being educated is huge. You should absolutely make sure that you are taking advantage or screenings and free resources that are available. For those who have someone in their lives who are diagnosed, we should all make sure that we are a supportive hand to help them because the cancer care system can be confusing.
Early detection is the biggest factor in breast cancer survival. To help protect yourself, you should be aware of early warning symptoms and signs. Also, you should make sure that you are performing breast self-exams every month. In addition, don't forget that each year you should get your breast exam and mammograms from a qualified heath professional where you will be checked for suspicious lumps and any other physical changes that should be further investigated.
If you're looking for ways to help with fighting the cause, become inspired. Ideas include creating a fundraising campaign like creating a charity walk, volunteering with a nationally recognized charity, raising funds through local sports teams, having a bake sale, and more. By working together, we can all help the woman and men who are impacted at every step of the breast cancer journey.
For more information about how you can help raise awareness, visit the National Breast Cancer Foundation's website. Together, we can help women now.