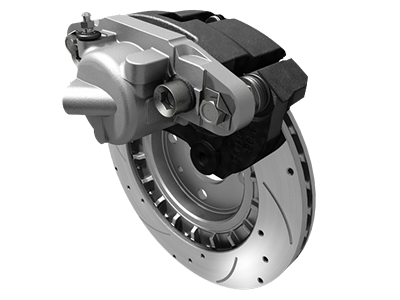 Toyota Front Brake Pads Tampa FL
At Courtesy Toyota of Brandon in Tampa, FL we offer a range of services to maintenance your vehicle and meet its safety needs, including brake replacements.
Save 10% on your next brake repair!
The Benefits of Brake Service
Brakes are an essential and important part of your vehicle's performance by making sure you are able to stop quickly and efficiently if needed. By having your brakes serviced you can help ensure the safety of your vehicle, prevent costly brake repairs, and extend the life of your brake system. Noise, pulling, grabbing, vibration, and having to press your brake pedal harder or farther than normal can all be signs that your brakes need serviced or replaces. Driving conditions and habits as well as your quality of brakes are factors that affect brake wear. Your brakes are one of the top things in vehicle safety, and should be checked yearly. Brakes normally wear on any vehicle and eventually will need to be replaced. A brake pad replacement normally includes installing new brake pads, resurfacing the rotors, lubing the caliper slides, and inspecting the brake components.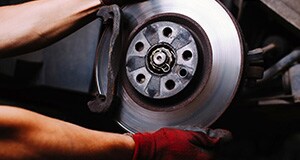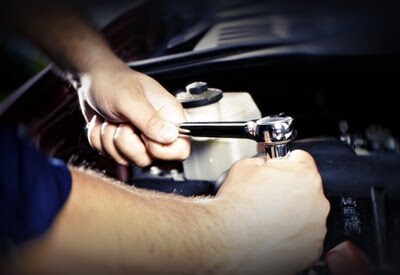 Customer Reviews


Courtesy Toyota of Brandon
9210 Adamo Dr, Tampa, FL 33619
Serving
Tampa

,

Brandon

,

Tampa Bay

,

Lake Inland Tampa

,

South Florida

Our service center at Courtesy Toyota has a team of experienced technician to assist you in your needs. Though they specialize in Toyotas, they are accustomed to working with all makes and models. We have an award winning service staff that is highly trained, professional and ready to service your vehicle in a timely manner.
Toyota Front Brake Pad Specials Near Tampa, FL
At Courtesy Toyota of Brandon, we don't like concealed costs and we know you don't like them either. We offer cheap discounts so that you don't have to pay a great amount when having your brakes repaired. Our low pricing at Courtesy Toyota of Brandon mean you have one less worry when driving your family around town.
Toyota Tacoma, Highlander, Tundra, Rav4, 4Runner, Sequoia, Land Cruiser Brakes
At Courtesy Toyota of Brandon, our competent authorities can fix your Sports Utility Vehicle or trucks' brake pads when trouble arises. Let our qualified authorities clear away any trouble. Since you're trusted your brake service to our qualified professionals in our service center, you'll feel at ease knowing that our team at Courtesy Toyota of Brandon makes sure that our customers are happy and receive first-rate quality work.
Toyota Brake Service
At Courtesy Toyota we use OEM (Original Equipment Manufacturer) parts instead of aftermarket to make sure the parts fit your car the way they were intended to. OEM parts were developed especially for your vehicle to ensure the best possible performance. Most OEM parts have included warranties, where aftermarket parts usually do not. Some aftermarket parts may even void your warranty. Good quality parts are best to ensure your safety while driving your vehicle and OEM parts give you that quality.
Come see us at Courtesy Toyota of Brandon in Tampa, FL so we can help get your car to its optimal driving condition.
Have Your Toyota's Brake Pads Repaired Quickly
It's crucial to have your brakes repaired swiftly, if you brake pads start experiencing issues. Our very fast team at Courtesy Toyota of Brandon can rapidly repair your front brake pads, meaning you will be back on the road without delay. Want to experience an even shorter service visit, make sure to schedule an appointment at Courtesy Toyota of Brandon today.
Toyota Corolla, Camry, Yaris, Avalon, Sienna Brake Repair
With our skilled team at Courtesy Toyota of Brandon, your car is in competent hands. Our devoted experts can fix your brakes, making you feel safe while stopping your vehicle.
*Includes installation of pads only. Price per axle. May not be applicable to certain models. Non-applicable vehicles will qualify for the savings amount as a discount on your service bill. Offer not redeemable for cash and cannot be combined with one or more special offers. Prices quoted do not include tax, but savings amounts are accurate.