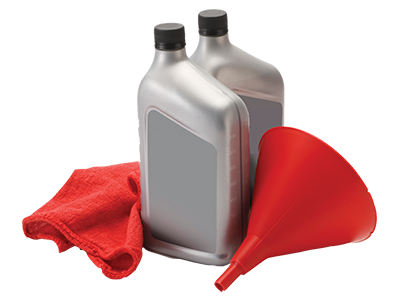 Toyota Oil Change Tampa
Located just east of downtown Tampa, Courtesy Toyota offers a variety of services for you to take care of your car, truck or SUV. Click below to see our current service specials.
$12.95 conventional | $32.95 full synthetic*
Toyota Oil Change Services
Oil changes are the most fundamental yet one of the most important forms of auto servicing. Keeping your oil new, clean, and fresh has several benefits—particularly for your car's engine. It needs to remain clean and lubricated for its myriad parts to move well and uninterrupted, thereby providing a smooth and quiet ride; and less dirt and debris means that there's a lot less pollution coming out of your exhaust. Also, the engine would not need to consume as much fuel, thus taking it easy on your wallet when it comes to the gas station. Ultimately, doing an oil change on your Toyota on a regular basis keeps your engine running efficiently and extending the longevity of your ride!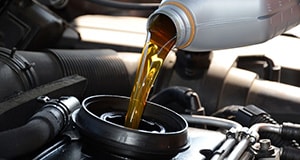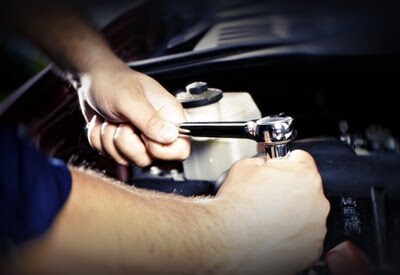 Customer Reviews


Courtesy Toyota of Brandon
9210 Adamo Dr, Tampa, FL 33619
Conventional

High Mileage

Synthetic Blend

Full Synthetic

Good protection
Specifically designed for vehicles over 75,000 miles
Better protection
Best protection
Good sludge protection

Helps reduce oil
consumption
Better cleaning
Better cleaning
Good performance
Helps to replenish worn & potentially leaky seals
Better performance
Better performance
Helps restore lost compression
Protects in extreme temperatures
Protects in extreme temperatures
Better fuel economy
Better fuel economy
LEARN MORE
LEARN MORE
LEARN MORE
LEARN MORE
Best Oil Change Tampa | Fastest Oil Change Near Me
Our location at 9210 Adamo Drive in Tampa makes servicing your Toyota at Courtesy Toyota the best place to schedule your next oil change. We are proud to serve those who live, work and play in Tampa, Brandon, Lakeland, Wesley Chapel and the greater Tampa Bay area. Our certified Toyota technicians can work on any make or model of vehicle, so if you have a car, truck or SUV you need to get serviced, don't feel like you can't come to one of the highest rated dealerships in Tampa! Contact our service department today to learn about the different services and motor oil options that Courtesy Toyota has to offer!
High Mileage Oil Change | Synthetic Oil Change Coupons Tampa
Unless you own a classic car that you drive only under certain conditions, you probably have many of miles on your pre-owned engine if your car is over 7 years old. Today's vehicles are generally capable of racking up more miles than those of a generation ago. However, the secret to make a vehicle last forever is still the same: keep up with maintenance. High mileage vehicles require more care than younger ones, that's no secret. You can keep your Toyota running like new by using high mileage or full synthetic oil whenever you get an oil change. Courtesy Toyota has a variety of options just like these to help you keep from breaking the bank. Contact us today to learn more!
Synthetic Blend Oil Change | Conventional Oil Change Tampa
At Courtesy Toyota in Tampa, we are proud to serve our customers in Tampa, New Port Richey, Brandon, Lakeland and Wesley Chapel. We offer different types of motor oil for you to choose from like full synthetic, conventional, high mileage and synthetic blend (also known as semi-synthetic). Schedule your next service appointment online.
Tampa Toyota Oil Change Discounts | Tampa Oil Change Specials | Toyota Oil Change Deals
Our trustworthy team at Courtesy Toyota can help give your car or SUV the ability to run with a powerful engine for the entire time that you own it. See our current service specials and schedule your next service appointment online. We are sure that you will find the best oil change prices and deals in the greater Tampa area! Experience the difference and visit us today!
Toyota Service Near Me | Auto Repair Tampa | Oil Change Deals Tampa FL
We know you don't have extra free time. That's why Courtesy Toyota of Tampa, a new car dealership near you, provides the fastest services for your vehicle. At our Toyota dealership, your oil will be changed in a quick manner with a service department that provides a comfortable waiting area with many ammenities. Our skilled team is happy to work with you swiftly, as well as to provide you with the assurance you need while driving your vehicle. To make sure your service is accomplished even quicker, schedule your appointment today or give one of our Service Advisors a call! The best Toyota auto repair is nearby to Tampa from trained mechanics you can trust is right here. Let our technicians diagnose your car the first time with our expert service and repair your car quickly with an extensive Toyota auto parts department to get you back on the road quickly. We also have a full service auto body shop in Tampa.
*Up to 5 quarts; additional oil extra. Full synthetic performed with 0W-20 oil. Offer may not be applicable to certain models; see dealer for full details. Non-applicable vehicles will qualify for the savings amount as a discount on your service bill. Offer not redeemable for cash and cannot be combined with one or more special offers. Prices quoted do not include tax and shop supplies, but savings amount are accurate.