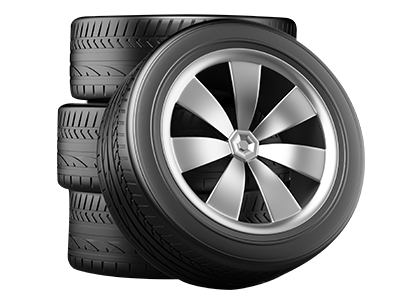 Toyota 4-Wheel Alignment Service Tampa FL
Need to get your car in for a routine check-up or preventative maintenance? Then come on over to Courtesy Toyota of Brandon, which is always running great deals on all sorts of automotive servicing.
Only $89.95 - Save $20!*
The Benefits of Tire Alignment Service
If you haven't already, you should definitely check to see if your wheels are properly aligned. Do you experience your car going to one side, rather than driving straight, when your hands are off the steering wheel? Then it's time to have an alignment on all four wheels. Although alignments are not often mentioned or talked about, they are actually crucial to the continued high performance of your beloved Toyota vehicle. By adjusting the angles of the wheels to set them to Toyota's specification, the tires will wear out at a slower pace, so you won't need to replace them sooner than later. Performance-wise, proper wheel alignment reduces rolling resistance, which means that the tires have it easier moving at a forward motion. As a result, the gas mileage is enhanced, thus cutting down the amount of fuel your car consumes. Also, properly aligned tires are better absorbers of road shock; the result is better handling and braking.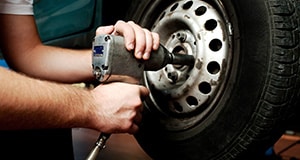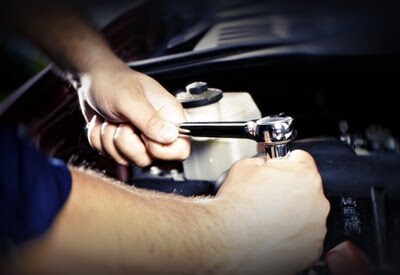 Customer Reviews


Courtesy Toyota of Brandon
9210 Adamo Dr, Tampa, FL 33619
Serving
Tampa

,

Brandon

,

Tampa Bay

,

Lake Inland Tampa

,

South Florida

Courtesy Toyota of Brandon is located off Adamo Drive in Tampa, Florida. To get there, get on I-75 and take the exit for FL-60 W towards Tampa. Courtesy Toyota of Brandon not only serves the residents of Tampa, but also Brandon, St. Petersburg, Clearwater, and other communities that comprise the Tampa metro area.

Do you have a car for four-wheel alignment that is not a Toyota? If so, don't worry about it. Courtesy Toyota is primarily a Toyota dealership, but that doesn't make the auto technicians any less knowledgeable about other automotive brands. They regularly perform maintenance on all sorts of vehicles, and they are certified to do so. Visit our dealership with utmost confidence that service will be performed on your vehicle according to your desires.
Toyota 4-Wheel Aligment Specials Near Tampa, FL
At Courtesy Toyota of Brandon, we are aware that having your wheels correctly aligned is crucial in how your car, truck, or SUV drives. This is why we offer low pricing on our wheel alignments. Since we offer cheap discounts at Courtesy Toyota of Brandon, you can drive your Toyota with the knowledge that your tires are correctly aligned and will have a reduction in ware and tear.
Toyota Camry, Avalon, Sienna, Yaris, Corolla, Oil Change
Our expert technicians make certain that your Nissan car has had a proper wheel alignment, ensuring your vehicle continues to have good operation and you can drive protected.
Toyota 4-Wheel Alignment Service
Additionally, auto technicians at Courtesy Toyota of Brandon only use original equipment manufacturer (OEM) parts. So, if you are likely to worry that the parts or equipment used is from a third-party manufacturer or cannot verify its quality, definitely be at ease. With OEM parts, the good folks at Courtesy Toyota make sure that they use the item made and specified by the very company that manufactures the cars. No questionable quality, dizzying number of aftermarket brands to choose from, or absence of warranty is present at this dealership, which has been serving the larger Tampa area faithfully for years!
Have Your Toyota's Wheels Aligned Quickly
We swiftly and rapidly align your vehicle's wheels, because we at Courtesy Toyota of Brandon know that your time is valuable. Our certified team work diligently to ensure that your tires drive smoothly, decreasing wear on your wheels. Make sure to schedule your appointment today at Courtesy Toyota of Brandon to ensure you have an even quicker experience.
Toyota Tacoma, Tundra, 4Runner, Sequoia, Rav4, Highlander, Land Cruiser Wheel Alignment
Let our professionals check to ensure that your wheels are performing flawlessly. If your car is no longer driving straight, come in to Courtesy Toyota of Brandon today. You can trust your car's safety to our certified technicians.
*Alignment special may not be applicable to certain models. Non-applicable vehicles will qualify for the savings amount as a discount on your service bill. Offer not redeemable for cash and cannot be combined with one or more special offers. Prices quoted do not include tax, but savings amounts are accurate.