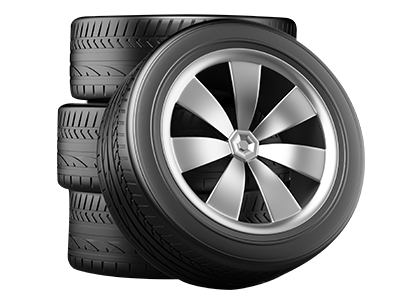 Toyota Tire Rotation Service Tampa FL
Courtesy Toyota of Brandon regularly provides great deals and incentives to help make your next tire rotation or auto service more affordable. Check out our website for the latest offers to help you save money.
Benefits of Tire Rotation
Tire rotation is often overlooked by customers when maintaining their vehicles. By getting your service from a qualified technician, you can help keep your car running at a high level of performance. Tires that aren't rotated may suffer from uneven wear, and this can affect several other important components. The engine works harder when tires run unevenly, vehicles suffer from performance issues and your car may not grip the road as well. Additionally, you may also experience a decrease in gas mileage.
By getting your tire rotation along with an oil service, you can ensure that you're always getting the necessary service for your vehicle. Skipping tire rotations can result in one set of tires getting worn down faster than the others. Regular rotations helps you to get more life out of the tread, and it can also save you a significant amount of money. The vehicle will handle more effectively, and you can increase the overall safety of all the occupants in your vehicle by getting your tread checked.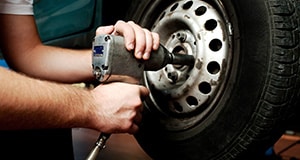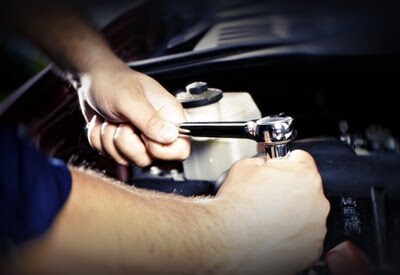 Customer Reviews


Courtesy Toyota of Brandon
9210 Adamo Dr, Tampa, FL 33619
Serving
Tampa

,

Brandon

,

Tampa Bay

,

Lake Inland Tampa

,

South Florida

It's important to trust your repairs to only certified mechanics. Our service center has experience working with all makes and models of vehicles, and we can help you get the most out of your vehicle. We regularly perform tire rotation services for our customers, and we want you to experience our superior customer service and quality repair. When it comes time to get your tires rotated, come down to our dealership. We can answer any questions you may have, and we work hard to get you back on the road as quickly as possible.
Specials on Toyota Tire Rotation Near Tampa, FL
We offer discounted prices that cannot be beat at Courtesy Toyota of Tampa. With unbalanced tires, your vehicle will encounter lower gas mileage. By having your tires rotated at Courtesy Toyota of Brandon, you will not only save money on the rotation service, but you will also save money on things like gas, since driving around on uneven tires can cause you to go through more gasoline.
Toyota Yaris, Corolla, Camry, Avalon, Sienna Tire Rotation Service
Have our trustworthy technicians at Courtesy Toyota of Brandon correctly rotate your car's tires. When our skilled team executes this work, they will make sure that your car's tires are wearing evenly, and your family will be safer on the road.
Tire Rotation Service
Tire rotation is a routine service that generally doesn't require us to replace any parts. If we find that you need to replace any of your tires, it's important for you to use original equipment manufacturer (OEM) recommended tires and parts. This helps to improve the functioning of your vehicle, and it prevents the many issues that can result from using aftermarket parts. Aftermarket parts are generic in nature, and they don't always have the same safety features as the OEM parts. This can put you and your family at risk.
Get Your Toyota's Tires Rotated Swiftly
Our technicians in our service department at Courtesy Toyota of Brandon are able to efficiently and quickly rotate your vehicle's tires. Poor handling and uneven wear and tear don't need to be things you worry about when our quick and skilled professionals at Courtesy Toyota of Brandon conclude your vehicle's tire roation, which helps to extend the life of your Toyota's tires.
Toyota Tacoma, Tundra, Rav4, Highlander, Land Cruiser, 4Runner, Sequoia Tire Roation
Our qualified experts at Courtesy Toyota of Brandon know that accurately balanced tires are important to your Toyota truck or Sports Utility Vehicle. If your vehicle is not driving straight, make your appointment with one of our skilled specialists today to have your tires rotated.