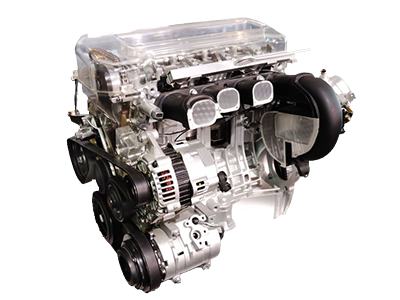 Toyota Transmission Fluid Exchange Tampa FL
The transmission in your vehicle is one of the most delicate and intricate systems used to keep you on the road. It is also one of the most important systems, as well as the most costly and difficult to repair. For these reasons, it is important to routinely service and maintain your transmission with services like a transmission fluid exchange. Check out Courtesy Toyota for great deals on transmission services, as well as service technicians you can trust.
Benefits of Transmission Fluid Exchange
As you drive, the fluid used in your transmission is subject to gradual degradation and build up. As the quality of your transmission fluid degrades, it can be subject to continually heating up and therefore causing heat damage to your transmission. Additionally, the overused oil can begin to build up gunk and sludge over time, which then gets delivered to the transmission and clogs the gears. By keeping the oil clean you can avoid this dangerous build up, which means that your transmission can run more smoothly and efficiently. This means that with regular transmission fluid exhcnages, you'll notice improved performance from your vehicle. Additionally, regular exchanges of your transmission fluid can help avoid more costly transmission repairs that may be incurred from overheated fluid or unnecessary build up.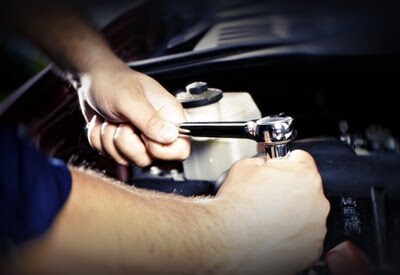 Customer Reviews


Courtesy Toyota of Brandon
9210 Adamo Dr, Tampa, FL 33619
Serving
Tampa

,

Brandon

,

Tampa Bay

,

Lake Inland Tampa

,

South Florida

The service technicians at Courtesy Toyota are highly skilled professionals, all of which are certified to provide great automotive services. Every mechanic in our shop has plenty of experience in servicing transmissions, including endless expertise in performing transmission fluid exchanges. Additionally, every one of our certified technicians has a wide range of expertise that expands to cover all the makes and models of vehicles available today. These things means that our technicians are more than ready to provide you with excellent services and you can be confident that they know what they are doing.
Toyota Transmission Fluid Specials Near Tampa, FL
Courtesy Toyota of Brandon offers great specials on keeping your transmission running properly with. We offer amazingly discounted pricing, ensuring that when your transmission fluid is exchanged, you save money. Having your transmission fluid exchanged can help you avoid costly transmission repairs in the future.
Toyota Yaris, Corolla, Camry, Sienna, Avalon Transmission Fluid Exchange
At Courtesy Toyota of Brandon, have your car's transmission fluid exchanged to prevent build up in your transmission, and keep your Toyota transmission running efficiently.
Toyota Transmission Fluid Exchange Service
We only use OEM (original manufacturer) parts in our shop, which means you get the best quality of repairs and services. OEM parts are made just like the ones found on your car when it's new, and they are one of the best ways that you can preserve the performance and value of your vehicle. Where aftermarket parts can be overwhelming with all of the different options and choices, your pick is always the right choice with OEM parts. Schedule your transmission fluid exchange today at Courtesy Toyota and let our skilled technicians use the best parts and tools to keep your car running like new.
Get Your Toyota's Transmission Fluid Exchanged Quickly
The Courtesy Toyota of Brandon service team is happy to provide a quick an helpful experience when having your transmission fluid exchanged. Our technicians at Courtesy Toyota of Brandon swiftly help your Toyota transmission run optimally.
Toyota Tacoma, 4Runner, Sequoia,Tundra, Rav4, Highlander, Land Cruiser Transmission Fluid Exchange
Let our experts at Toyota of Greenville properly manage your transmission fluid. Schedule your appointment at Courtesy Toyota of Brandon with one of our experienced specialists.