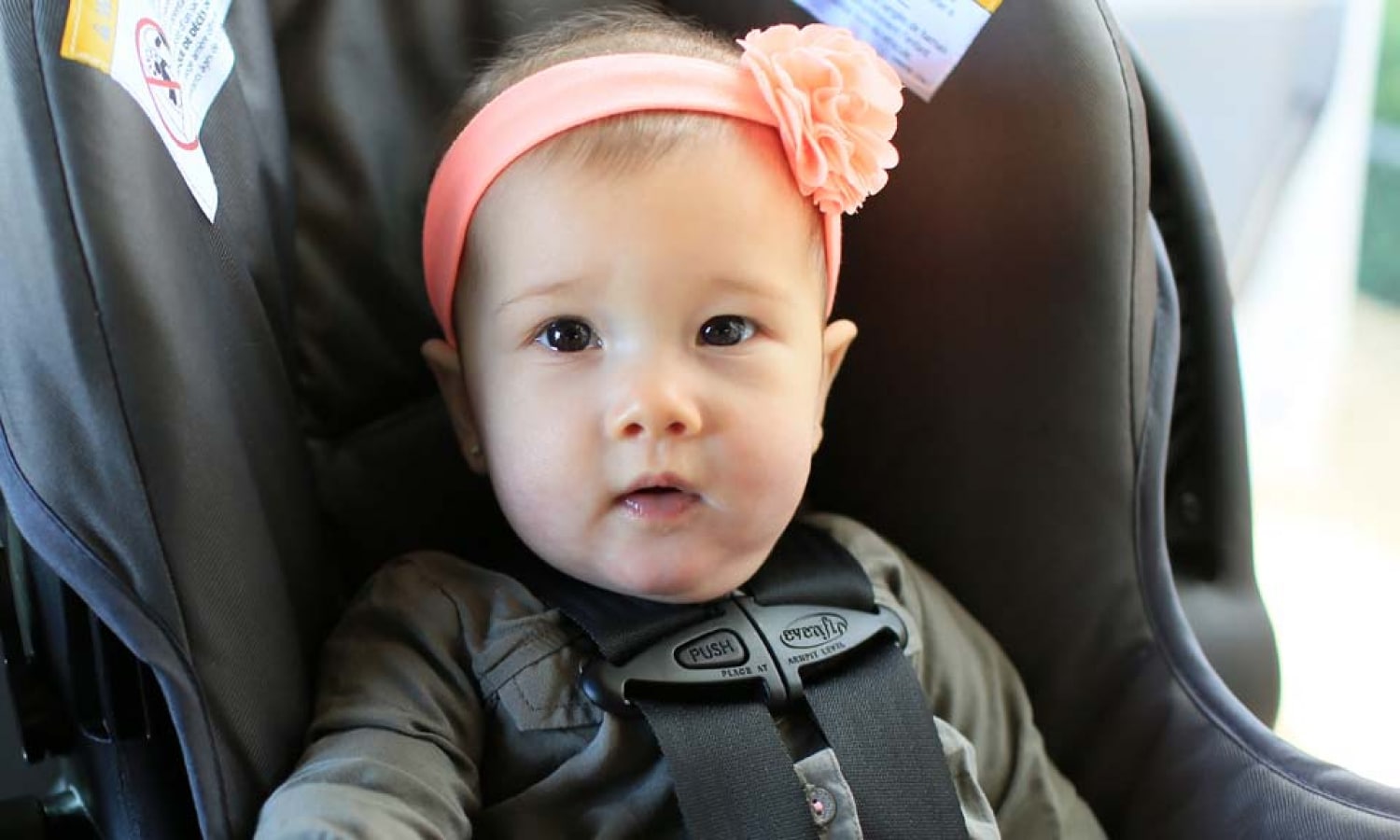 One of the leading causes of childhood deaths is preventable and you may be doing something incorrectly. What if you found out that the problem is an issue with your car seat.
Buckle Up for Life is a national safety program from Toyota and Cincinnati Children's Hospital Medical Center that educates parents and caregivers about the proper use of car seats, booster seats and seat belts.
Since launching back in 2004, Buckle Up for Life has impacted more than 100,000 people and given more than 60,000 car seats to families in need. But the work is far from over. With Toyota's support, Buckle Up for Life continues to provide guidance and education throughout the year on BuckleUpforLife.org.
"While it's true that cars and trucks are safer than ever, a properly installed car seat can mean the difference between life and death in a crash," said Gloria Del Castillo, Senior Specialist of Community Engagement for Buckle Up for Life. "According to the CDC, car seats reduce the risk for injury in a crash by 71 to 82 percent for children when compared with seat belt use alone. That's why Buckle Up for Life is so important and why I'm so inspired to keep expanding the program."
In honor of National Safety Month in June, Buckle Up for Life is sharing expert advice to help families keep their little ones safe.
Here are the Top Car Seat Tips and Techniques from Buckle Up for Life:
Use the "Inch Test" and "Pinch Test": After you've buckled your child into their car seat, pinch the strap near their shoulders. If you can pinch a wrinkle in the fabric, tighten the strap until it is snug. Then grab the car seat at the bottom where it is attached to the car and tug from side to side and front to back. If the seat moves more than an inch in either direction, you need to tighten it.
Save the Towels for Your Beach Chair: Car seats can get hot in the summer weather, but don't place towels between your child and their car seat to keep them cool. That extra material could potentially interfere with the seat's ability to restrain the child in the event of a crash.
Car Seats Expire: Extreme weather changes can be stressful on car seat components. It is best to check the expiration date on your car seat, as the plastic in the seat and the integrity of the fabric in the straps can degrade over time. The expiration date can usually be found on a sticker affixed to the seat or the registration card.
Secure Loose Items in the Car: Make sure all loose items are tightly secured in your vehicle. These objects could become projectiles in the event of a crash.
Don't rent a car seat: If you are renting a car this summer, make sure you use your own car seat. When you rent a car seat you don't know important facts about its history that could affect its ability to protect your child. The good news is that most airlines allow you to check your car seat for free.