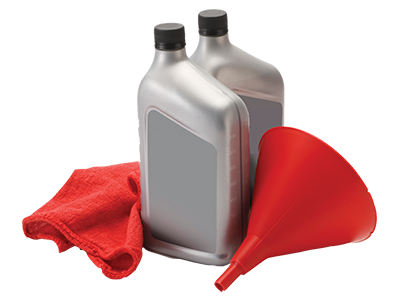 Toyota Synthetic Blend Oil Change Tampa
Learn more about Synthetic Blend Oil Changes, available at Courtesy Toyota of Brandon in Tampa, FL. Click below to see our current service specials.
Toyota Synthetic Blend Oil Change
Your engine is the heart of your vehicle. Much like your body, you need to make sure that you take care of it properly. The best way to ensure that your engine is in great health is to keep up with your regularly scheduled oil changes as well as other maintenance items. No matter how quiet your engine is, it's important to remember that there's a lot of combustion happening internally, so it's important to ensure that it's properly lubricated at all times. Synthetic Blend Motor Oil provides similar benefits found in synthetic motor oil without the hefty price tag. Contact us today to learn more or schedule your appointment online.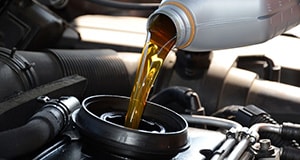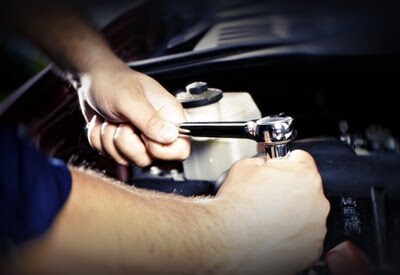 Customer Reviews


Courtesy Toyota of Brandon
9210 Adamo Dr, Tampa, FL 33619
Conventional

High Mileage

Synthetic Blend

Full Synthetic

Good protection
Specifically designed for vehicles over 75,000 miles
Better protection
Best protection
Good sludge protection

Helps reduce oil
consumption
Better cleaning
Better cleaning
Good performance
Helps to replenish worn & potentially leaky seals
Better performance
Better performance
 
Helps restore lost compression 
Protects in extreme temperatures 
Protects in extreme temperatures
 
 
Better fuel economy
Better fuel economy 
LEARN MORE
LEARN MORE
LEARN MORE
LEARN MORE
Synthetic Blend Oil Change | Best Synthetic-Blend Oil Change Near Me
Courtesy Toyota of Brandon is a full service, state-of-the-art, Toyota dealership serving Tampa Bay, Brandon, Wesley Chapel, Lakeland & Clearwater FL. Courtesy Toyota chooses to use synthetic blend oil for oil changes rather than conventional oil. Our certified techs have the ability to work on any brand and type of car. We are also proud to offer a variety of oil change options to our customers to satisfy everyones needs and budgets when it comes to service. Visit our dealership today or contact our service center with any questions about your next synthetic blend oil change!
Fastest Synthetic Blend Oil Change | Oil Change Coupon Tampa
Let's face it, nobody likes waiting on service. Courtesy Toyota, a new Toyota dealership, offers the fastest oil change services for your car or SUV. Your synthetic blend motor oil and oil filter will be changed in a quick manner. Our team is happy to work with you swiftly, as well as to provide you with the assurance you need while driving your vehicle. Save big on your next synthetic blend oil change at our dealership today! Save even more time and schedule your appointment online!
Tampa Bay Toyota Oil Change Discounts | Toyota Oil Change Deals | Tampa Oil Change Specials
Semi synthetic, part synthetic, or synthetic blend? However you say it, all are referring to the same type of motor oil. All offer benefits conventional oil changes don't without the price of a full synthetic oil change. Our service center offers a great deal of service coupons and oil change coupons so you don't spend too much for an oil change, no matter which kind you need, whether it's a full synthetic oil change or high mileage oil change. With synthetic blend motor oil becoming more common, maybe consider this service over a conventional oil change the next time you visit. Contact us today to learn more or schedule your next service appointment online.
Toyota Auto Repair | Toyota Cars Tampa
As engines age, they can increasingly wear down. This affects your gas mileage, performance, and can cause issues that can be very expensive. Oil changes and basic maintenance is the best way to prevent this and prolong the life of your vehicle. Using synthetic blend, also know as semi-synthetic, motor oil in your car will you help prevent excess wear & tear and help your vehicle last for decades to come. See our current service specials and get your Toyota service at our Toyota dealership today!
Toyota Oil Change Deals | Toyota Synthetic Blend Oil Change
Courtesy Toyota is proud to be a place where we not only use genuine Toyota parts, but offer synthetic blend oil changes to add to the life of your vehicle. Synthetic blend motor oil offers similar benefits of full synthetic oil without the expersive cost. At our Toyota dealership, everything remains authentic. Schedule your service appointment and see why we are one of the highest rated new, used and certified dealership in Tampa.
Toyota Camry Corolla Tacoma RAV4 4Runner Sequoia Oil Change Tampa
Visit Courtesy Toyota serving Tampa, FL. Receive professional auto repair is near Tampa from trained mechanics you can trust. Our technicians will diagnose your car the first time with our expert service and repair your car quickly with an extensive Toyota auto parts department to get you back on the road quickly. Visit Courtesy Toyota of Brandon near the Tampa area.Whether you have a new Toyota, our certified, experienced and knowledgeable service technicians will assess your situation with care and consideration. Our dependable team helps to keep your engine running with our oil change services. Contact us today and experience the difference!