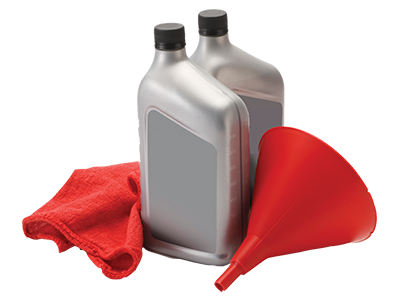 Toyota High Mileage Oil Change in Tampa
Take care of your Toyota with a high mileage oil change at Courtesy Toyota. See our current offers and schedule your appointment.
High Mileage Motor Oil
It's no secret that Toyota vehicles are known for their reliability and how long they last. Courtesy Toyota offers high mileage has motor oils designed specifically for vehicles with more that 75,000 miles to keep them running stronger for longer. Whether the car is 5 years old or 25 years old, the more you drive or the longer you drive, the more the miles add up. This also can lead to a variety of engine, performance and maintenance issues, making it even more important to keep all maintenance needs on your Toyota. Visit our service center today to learn more!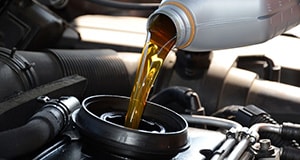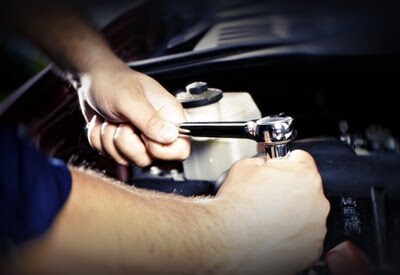 Customer Reviews


Courtesy Toyota of Brandon
9210 Adamo Dr, Tampa, FL 33619
Conventional

High Mileage

Synthetic Blend

Full Synthetic

Good protection
Specifically designed for vehicles over 75,000 miles
Better protection
Best protection
Good sludge protection

Helps reduce oil
consumption
Better cleaning
Better cleaning
Good performance
Helps to replenish worn & potentially leaky seals
Better performance
Better performance
Helps restore lost compression 
Protects in extreme temperatures 
Protects in extreme temperatures
 
 
Better fuel economy
Better fuel economy 
LEARN MORE
LEARN MORE
LEARN MORE
LEARN MORE
Best Tampa High Mileage Oil Change | High Mileage Oil Change
As our engines get older and rack up the miles, compression in each of the cylinders can begin to weaken & seals can crack. This can cause your engine to lose performance and start to consume more oil or even worse, lead to costly repairs that pop up out of the blue. High mileage motor oil used by Courtesy Toyota in our high mileage oil changes is specifically designed for older engines and help maximize performance and reliability. Our Service Department is proud to serve our customers in Tampa, Brandon, Lakeland & the greater Tampa Bay area. Contact us today to learn more about our high mileage oil changes services and see why we are one of the highest rated Toyota dealerships in Florida!
Tampa Bay Toyota Oil Change Discounts | Tampa Oil Change Specials Near Me | Toyota Oil Change Deals
One of the major benefits of high mileage motor oil is that it helps prevent sludge build-up. "What is sludge?" you may ask. Sludge is a tar-like residue that can build up in an engine as the result of oil thickening and the build-up is mostly caused by infrequent oil changes. High mileage oil can help remove engine sludge and reduce wear in older engines. By keeping up with your oil changes, you can also help eliminate this problem before it starts. Whether it's a full synthetic oil change or conventional oil change that you are looking for, we offer a variety of service specials to help save you money. Contact us today to learn more.
Fastest High Mileage Oil Change in Tampa | High Mileage Change Coupon
Don't wait to take care of your car. And don't wait while we take car of your car. Courtesy Toyota provides the fastest oil changes in Tampa. Our knowledgable team of Toyota certified techs will perform a high mileage oil change as quickly as possible. Most high mileage motor oils contain special thickeners and conditioning agents that can replenish worn and leaky seals and in many cases actually restore some of the lost compression, thus improving the performance of older engines. While this is not a long term solution, it has been proven that high mileage motor oils can reduce oil consumption and keep your engine running longer. Save even more time and schedule your next service appointment online.
Toyota Auto Repair | Toyota 86 Tundra Tacoma Oil Change Special
You probably have many of miles on your pre-owned Toyota's engine if your car is over 7 or 8 years old. Today, cars, SUVs and crossovers are generally capable of racking up more miles than those of a generation ago, especially Toyota. However, the secret to make a vehicle last forever remains the same...just keep up with maintenance. This includes oil changes, tire rotations, filter changes and regular vehicle inspections. It's no secret that high mileage vehicles require more care than younger ones. At Courtesy Toyota, we offer low priced oil changes so you don't have to break the bank in order to keep your car running. Schedule your appointment today!
Toyota Oil Change Deal | Toyota Dealership Near Me
Courtesy Toyota features a state-of-the-art service center that offers a variety of services. Need an oil change? Timing belt? Multi-point inspection? Brake service? Synthetic blend motor oil offers similar benefits of full synthetic oil without the expersive cost. Schedule your service appointment and see why we are one of the highest rated new, used and certified dealership in Tampa.
High Mileage Oil Change in Tampa | Toyota Corolla Camry RAV4 Highlander Yaris
Professional Toyota auto repair is nearby to Tampa from trained mechanics you can trust at Courtesy Toyota. Whether you need a high mileage oil change, transmission service, tire rotation or something else, our technicians diagnose your car the first time with our expert service and repair your car quickly with an extensive Toyota auto parts department to get you back on the road quickly. We also have a full service auto body shop in Tampa.